Kahlon Law has cultivated a well-deserved reputation in Newmarket as criminal lawyer. This is because we have represented a number of defendants and helped them secure the best outcomes in their criminal cases. Our experience has gained us the skills to meticulously plan and execute strong defence strategies in every case that comes our way. With Kahlon Law as your criminal defence attorneys in Newmarket, you can rest assured that your case is in skilled hands.

Kahlon law is well-versed with the Canadian Criminal Code, and we have tackled cases in practically every section. Therefore, whether you're fighting against an assault, drug, driving, weapon, fraud, or robbery charge, we have the resources and skills to thoroughly investigate your case and work towards attaining a suitable outcome. We also help youths facing criminal charges under the Youth Criminal Justice Act. Contact us for comprehensive legal advice on all legal matters.
Customer-Oriented Services

Kahlon Law understands the fear and challenges of facing criminal charges. To make you comfortable and confident as you face these challenging times, we explain every detail of the charges that you're facing and our plan to counter the accusations laid against you. Every case is unique. Therefore, we scrutinize the particulars surrounding your case and every shred of evidence the Crown has. This enables us to tailor a defence strategy that will give you the best outcome possible.
Experiences Criminal Law Firm

As reputable Newmarket criminal defence lawyers, our firm comprises highly qualified, experienced, and innovative legal professionals. Combining our team's unique skills makes our firm equipped to handle even the most complex criminal charges.
Contact us for a free, no-obligation consultation with our certified criminal defence attorneys in Newmarket.
Newmarket Best Reviewed Criminal Defence Lawyer

Our firm is built on the success that we have achieved throughout the years. We are aggressive and calculated in court, which ensures favourable outcomes for our clients, including reduction or complete withdrawal of criminal charges. Our expertise is evident, and the reviews from our clients say it all. Click here to read the reviews or to write one based on your experience as our client.
The Newmarket Criminal Defence Lawyer
Antar Kahlon, a criminal defence lawyer in Newmarket, is the Founder of Kahlon Law. He's a Criminal Justice Honors Degree graduate from the University of Guelph. He also studied at Windsor University, where he took his Jurist Doctor Degree.
Antar is one of the most recognized criminal lawyers in Newmarket due to his commitment, aggressiveness, and success in criminal cases. He has lots of experience, which he acquired since joining law school and working with judges and reputable criminal defence lawyers before starting his practice. Antar has successfully handled minor to major criminal cases since the beginning of his career.
With such an experienced and dedicated lawyer by your side, your criminal case will receive the attention and expertise it deserves to attain the best results possible. Contact us for a free consultation with our Newmarket criminal defence lawyer.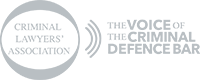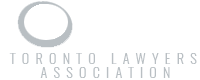 Don't leave your criminal defence to chance! Retain the services of a criminal defence attorney with years of experience defending the rights of the Newmarket residents.
Contact Kahlon Law today to benefit from our skilled and experience handling complex criminal cases over the years.

Newmarket Area Criminal Law Resources

Newmarket Courthouse
The Newmarket Courthouse is located at 50 Eagle St. W. It's home to the Ontario Court of Justice and the Supreme Court of Justice, where criminal cases are litigated in Newmarket.
As your criminal defence lawyers, Kahlon Law Firm keeps you updated with the set court dates. In case the court contacts you with new court dates, you should contact your lawyers immediately.
If you're not sure of the set dates or the courtroom you're expected to appear in, you can visit ontariocourtdates.ca or call the courthouse to confirm.
Here are the contact details for the Newmarket Courthouse
Newmarket Courthouse
50 Eagle St. W.
Newmarket, Ontario
L3Y 6B1
Telephone: (905) 853-4801
Newmarket Crown Attorney's Office
The Newmarket Crown Attorney's Office comprises Assistant Crown Attorneys, clerks, management level Crown Attorneys, and other legal professionals who prosecute criminal cases in Newmarket.
Kahlon Law challenges the criminal cases they bring against our clients and strive to ensure that our clients have the best results possible. Our professional relationship with the office helps in the efficient resolution of criminal cases.
As our client, it's in your best interest not to be in direct contact with the Newmarket Crown Office. If you want to communicate anything with the office, Kahlon Law will handle it.
However, if you are self-represented or you want to contact them regarding another matter, here are their contact details:
Newmarket Crown Attorney's Office:
50 Eagle St. W.
Newmarket, Ontario
L3Y 6B1
Telephone: (905) 853-4800
Email: VirtualCrownNewmarket@ontario.ca
Address:
229-6200 Dixie Rd, Mississauga, ON L5T 2E1
Email:
info@kahlonlaw.com
Hours of Operation:
Available 24/7 Via Phone