Kahlon Law is led by Antar Kahlon, one of the most reputable lawyers in Brampton. Prior to starting his practice, Antar strived to gain client advocacy since joining Law school by working in a local community legal clinic, as a clerk in the 35th District Court in Plymouth, and for a criminal litigation firm in Toronto. This gained him the experience and expertise required to run a top criminal defence firm. Kahlon is an aggressive lawyer with years of court experience. This means that he has the skills to present a strong defence and counter any allegations laid against you in a way that ensures a favourable resolution or complete withdrawal of the charges.

As a criminal defence firm, Kahlon Law offers all-inclusive services. We cater to any client accused of carrying out any criminal activity, including, but not limited to, drunk driving, youth offences, theft, fraud, gun offences, mischief, and domestic assault. Therefore, whatever criminal offences you've been accused of, Kahlon Law can offer experienced legal representation. We also handle bail hearings to get you out of jail as you await trial.
Customer-Oriented Services

At Kahlon Law, our clients' interests come first. This is why we tailor each defence strategy as per the specific case details and aim to attain the best possible results at the initial stages of any case.
Experiences Criminal Law Firm

The best way to win a case is by working with a committed team that combines their unique set of skills to ensure excellent results for our clients' cases. Kahlon Law comprises a team of seasoned professionals focused on protecting your rights, character, and building a strong defence. They are experienced and committed, which has led to our many successful results.
Brampton Best Reviewed Criminal Defense Lawyer

Kahlon Law has protected the rights and liberty of Brampton residents for years, getting them suitable results, including withdrawal and reduction of criminal charges. This is evident from the reviews given by our previous clients.
The Brampton Criminal Defence Lawyer
Kahlon Antar is a criminal defence lawyer in Brampton. He graduated from the University of Guelph with an honours degree in B.Sc., Criminal Justice, and undertook his Jurist Doctor at Windsor University.
Antar started gaining his client representation experience by working for Windsor's Community Legal Clinic during law school. He was also an editor of the Journal of Legal and Social Issues in Windsor. Antar also worked with the Honorable Ronald Lowe as a judicial clerk in the 35th District Court in Plymouth.
After completing law school, Antar articled with a reputable criminal and quasi-criminal firm in Toronto. After his call to the Ontario Bar, he joined the same firm as an associate and left after a short while to start Kahlon Law.
Dedication, customized and affordable services, excellent legal representation, and professionalism are just a few of the values he built his firm on and that he continues to adhere to.
If you're looking for a criminal defence attorney in Brampton, consider working with the experienced Antar Kahlon. Contact us today to schedule a free consultation or for immediate legal representation.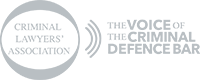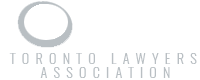 Facing criminal charges can have such dire consequences, especially when you end up convicted. Therefore, it's best to have an experienced criminal defence lawyer with the expertise to formulate exceptional defence strategies that will help mitigate or withdraw the charges against you.
Don't leave your defence to chance! Contact Kahlon Law for a free consultation with an expert criminal defence lawyer in Brampton.

Brampton Area Criminal Law Resources

Brampton Courthouse
The Brampton (A. Grenville & William Davis) Courthouse is the region's home for the Ontario Court of Justice and Superior Court of Justice. These courts handle all criminal litigations from the arrests made in Brampton.
If you have a court date and you're not representing yourself, get in touch with your lawyer and communicate the day, time, and courtroom you're expected to appear in the Brampton Courthouse.
As your lawyer, Kahlon Law stays updated with your case proceedings and the set court dates. To confirm your court date, you can visit ontariocourtdates.ca or call the courthouse and ask to speak with one of the criminal court clerks.
Here are the contact details for the Brampton Courthouse:
Brampton Courthouse
7755 Hurontario Street
Brampton, Ontario
L6W 4T1
Telephone: (905) 456-4700
Brampton Crown Attorney's Office
The Brampton Crown Attorney's Office comprises many Assistant Crown Attorneys, management-level Crown Attorneys, and other legal professionals who prosecute criminal cases in Brampton. They work with local law enforcement, witnesses, and complainants to build a criminal case against the accused. As criminal defence lawyers in Brampton, we challenge their cases to help our clients get a fair outcome or complete withdrawal of their charges.
Kahlon Law is reputable among the Brampton Crown Attorney's office and has a relationship of trust and professionalism, which helps resolve cases fairly and efficiently.
Keep in mind that if you have a lawyer, it's not advisable to contact the Brampton Crown Attorney's office directly. It would be best if you had your lawyer contact them in case of anything. But, if you are self-represented, or need to make contact due to something else, here are their contact details:
Brampton Crown Attorney's Office
7756 Hurontario Street
Brampton, Ontario
L6W 4T1
Telephone: (905) 456-4778
Address:
229-6200 Dixie Rd, Mississauga, ON L5T 2E1
Email:
info@kahlonlaw.com
Hours of Operation:
Available 24/7 Via Phone