Kahlon Law has experience defending clients charged with criminal offences in Oshawa. The firm has acquired vast criminal law knowledge and skills to analyze any criminal case and come up with the best way forward. No matter the allegations against you, our experienced counsel will help you achieve a favourable outcome, including withdrawal or a significant reduction of your charges.
Full-Service Criminal Defence Firm

As a leading criminal defence firm in Ontario, Kahlon Law is skilled in all criminal-related matters, providing reliable and all-inclusive services to our clients. Our firm handles bail hearings, negotiations with the Crown, trials, and any issue that may arise in a criminal case. Some of the criminal allegations we defend include assault, driving offences, theft, fraud, robbery, mischief, domestic violence, drug crimes, and weapon offences. Regardless of your criminal allegations, our team can help you obtain optimum results.

Kahlon Law has worked on a variety of criminal cases, and understands that each case is unique . The firm extensively reviews your case to understand it and identify the associated weaknesses and strengths. By doing so, we can create a comprehensive, innovative, and effective defence strategy tailored to the unique details of your criminal charges. This ensures that we attain the best possible outcome in every criminal litigation.

At Kahlon Law, our clients always come first. Given that facing criminal charges is quite perplexing, Kahlon Law puts your interests first and works to find the best way out. We make sure you understand your case and all the possible outcomes based on the charges, evidence, witnesses, and other factors. Kahlon Law dedicates its time, expertise, and other resources to defend you and guide you through every step of the process.
Oshawa Best Reviewed Criminal Defence Lawyer

Kahlon Law has grown to become one of the most highly-regarded criminal defence firms in Oshawa. With the exceptional leadership of Antar Kahlon, the firm delivers exquisite defence services and optimal results to every client faced with criminal allegations.
Our success has earned us a great reputation among peers and clients. To learn more about our success in criminal law, read our google reviews and peruse our case history.
The Oshawa Criminal Defence Lawyer
Antar Kahlon is a highly-experienced criminal defence lawyer and founder of Kahlon Law. He graduated with an honours degree in criminal justice from the University of Guelf. He also undertook a Jurist Doctor at Windsor university. Antar is an authority in criminal law, and he utilizes his skills and knowledge to defend clients facing any range of criminal charges. He gained his skills by working for Windsor's Community Legal Aid during law school and, after graduation, for a prominent criminal defence firm in Toronto.
Antar is well-known as a lawyer with strong values, which are the foundation of Kahlon Law. These include legal excellence, superior client service, and exceptional legal solutions.
Kahlon Antar is a vigorous lawyer with deep legal insights and creative defence strategies. He strives to protect his clients' rights and liberties and to achieve optimal results. As criminal law keeps evolving, Antar evolves with it. This enables him and the firm to provide the best criminal defence services for the residents of Ontario.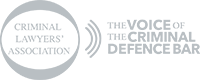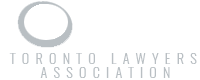 Dealing with criminal allegations necessitates legal advice from a highly experienced and committed criminal defence lawyer. Don't take any charges, no matter how minor, lightly. Contact our criminal defence lawyers in Oshawa for exceptional legal representation.


What does a criminal lawyer do?
Every criminal case is built on certain elements, including evidence and witnesses. As criminal lawyers, our work is to thoroughly analyze the evidence, arrest protocols, searches that led to the discovery of evidence, and other matters surrounding your case to find "loopholes" and ways to get all or certain evidence dismissed. An excellent criminal lawyer fights for the clients to avert jail time or a criminal record by getting the charges dropped or withdrawn in favour of lesser ones.
Contesting criminal cases is our skill set. Contact us for experienced legal advice.
Do I need a criminal defence lawyer if I have been falsely accused?
Remember, every person arrested and charged with a crime is innocent until proven guilty. Therefore, even if you've been falsely accused, you should get competent counsel to prove your innocence and get the charges withdrawn.
Don't take a chance with your future! Contact Kahlon Law for legal counsel, and we'll protect your rights.
I have been arrested and charged with theft. What can I do to avoid prison time?
Theft is a property-related offence under the Criminal Code of Canada. It's categorized into theft under $5000 and theft over $5000. If you have been arrested and charged with theft, avoiding prison time or a conviction depends on the strength of the Crown's case, and the facts surrounding your case. For first and second time offenders charged with "theft under," a jail sentence is unlikely. The best way to avoid a conviction is to retain an experienced criminal defence attorney to protect you. Contact our Oshawa lawyers for legal counsel.
Address:
229-6200 Dixie Rd, Mississauga, ON L5T 2E1
Email:
info@kahlonlaw.com
Hours of Operation:
Available 24/7 Via Phone