We understand your situation's gravity and provide the highest level of attention and dedication to ensure that you achieve the best available outcome for your future. One of our goals is to provide clients with the clarity needed during such terrifying and confusing times. We empower clients with a deeper knowledge of the Vaughan and Canadian legal system, as well as our extensive industry network. Our results speak for themselves. Kahlon Law is experienced in representing clients who have been charged with serious cases in the Superior Court and the Ontario Court in Vaughan and the entire Ontario and the rest of Canada.
You are in good hands. Kahlon Law is committed to defending every client's liberties and rights and takes pride in conducting its affairs with utmost transparency, integrity, and professionalism.
Vaughan Criminal Defence Lawyer
Antar Kahlon graduated from the University of Guelph with an honors in Bachelor of Science in Criminal Justice. He completed his Juris Doctor at Windsor University. Prior to private practice, Kahlon gained valuable experience in client advocacy through working for Windsor's Community Legal aid office and as a judicial clerk for the Honorable Ronald Lowe at the 35th District Court in Plymouth, Michigan, USA. After being called to the bar he joined an influential criminal litigation firm in Toronto. Shortly after that, he opened his own practice.
Antar Kahlon is a top-rated criminal defence lawyer with a strong success record when contesting matters in court and is fiercely dedicated to achieving the best results for his clients. He is passionate about protecting the rights of each accused person and is committed to providing a vigorous defence. Kahlon Law's core values are anchored on transparency, integrity, and providing the best and most cost-effective legal solutions.
Vaughan Best Reviewed Criminal Defense Lawyer

Kahlon Law is a well-reviewed criminal defence firm and is experienced in high-profile, life-changing legal cases in Vaughan, York, and many Ontario locations. Kahlon Law is a member of the Law Society of Ontario, the Toronto Lawyers Association, and the Ontario Criminal Lawyers' Association. Kahlon Law represents anybody who requires legal assistance on Vaughan law, including appeals and trials, and to those who have been charged with criminal cases.
In addition to providing Vaughan criminal defence services, the firm's coverage includes, but not limited to the following areas in the York Region: Aurora, King, Georgina, East Gwillimbury, Newmarket, Markham, Whitchurch-Stouffville, and Richmond Hill.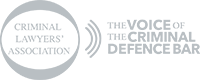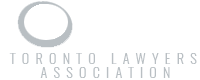 If you are in Vaughn or any other area in Ontario and you ever find yourself in a situation where you are or might be arrested or require legal assistance, give Kahlon Law a call at 1 (844) 978-8444. We are available 24/7 via phone. Alternatively, you may send us an email at info@kahlonlaw.com. You can rest assured that there will be a licensed professional looking out for your freedom and well-being.

Frequently Asked Questions

Why do I need a criminal defence lawyer?
Anybody who has been criminally charged can ensure the best possible outcome for their future by hiring an experienced criminal defence lawyer. If the finances are limited, you may seek the help of a lawyer who is retained by Legal Aid. Kahlon Law understands that not everybody has the financial means to defend themselves, so we welcome clients of private entities and those who have been accepted for Legal Aid. The firm also accepts payment plans.
I want to apply for Legal Aid. What should I do?
If you cannot afford a lawyer, and if the Government grants you a Legal Aid Certificate, Kahlon Law is prepared to help you. For more information about Legal Aid in Ontario, and to confirm whether or not you qualify, please visit their website.
What is bail, and what happens at a bail hearing?
A release on Bail from the court allows a person who has been charged with a criminal offence to stay out of jail while awaiting trial or any other result from the case (ex. a withdrawal of charges or a guilty plea).
During a bail hearing, the government presents the case to the court, mostly based on the police summary of the offence. The defence attorney then presents evidence primarily through the testimony of the potential surety and works to convince the court towards the release of the accused. A bail hearing requires formulating a carefully crafted plan of release, which is least onerous in the given circumstances. A poorly run bail hearing can have disastrous consequences on the accused's freedom pending trial.
I think I am being investigated for a crime, but I have not yet been charged. What can I do?
If you think you are being investigated for a crime in Canada but haven't been charged, your most important right is to remain silent (under the protection of the Canadian Charter of Rights and Freedoms).
If the police call you in for a possible criminal offence, it will either be to take a statement or effect arrest. When this happens, you should call a defence lawyer immediately to assist you throughout the entire process. If you see the police and are detained, request to speak a lawyer.
If I get arrested, what should I do?
It is your foremost right to remain silent and call for a lawyer before saying anything. It is your legal right not to speak, though you should provide your name, and date of birth.
I have been arrested for theft. Is there a way for me to avoid jail time?
Theft charges in Canada are classified into several categories, and the penalties will depend on the facts and the strategies that your lawyer uses. If you have no criminal record, your lawyer can help you prevent having one as this could have a major impact on your future. If you have been arrested and charged, then you will need to call a good defence lawyer to help you, whether or not you have actually committed the offence.
I was just released after being charged with crime. When is my first court date, and what happens next?
If you have just been released and then have an upcoming court hearing in Vaughan, you will find the details in your release documents, particularly the one that says "Promise to Appear." In other less grave cases, it could be titled "Appearance Notice." Such records will contain your first court appearance dates and when to provide your fingerprints to the police. You cannot be absent on both dates, and failure to appear will result in further criminal cases filed against you.
What are your fees?
For an initial assessment of your case and the potential costs associated, please click here to schedule a free one-hour consultation.
Kahlon Law generally works on a block fee basis rather than on an hourly rate.
A block fee is an amount charged, regardless of the time spent on the matter. Clients typically prefer the block fee arrangement rather than being quoted hourly rates with unpredictable timelines.
At Kahlon Law, you have the option of paying your fees through any one of the following options:
Payment by cheque or money order
Post-dated cheques as per an affordable monthly payment plan
Payment by Visa, Mastercard, American Express and Interac
Cash payments are also accepted, and receipts will be provided
Does Kahlon Law offer payment plans for those with limited finances?
Yes, we do. Kahlon Law's mission is to provide cost-efficient legal services to Vaughan and Ontario clients, and we understand that criminal charges are largely an unplanned expense. We offer you the option of an affordable monthly payment plan. Kahlon Law is committed to providing clients with the best representation in a reasonable and stress-free manner.
Address:
229-6200 Dixie Rd, Mississauga, ON L5T 2E1
Email:
info@kahlonlaw.com
Hours of Operation:
Available 24/7 Via Phone