With years of experience, Kahlon Law is adept at providing high-quality criminal defence services. The firm has successfully handled many criminal cases from practically every category in the Criminal Code of Canada. This makes us well-versed in criminal law and gives us the experience and expertise to analyze any case and devise a comprehensive and effective defence strategy.
Full-Service Criminal Defence Firm

Kahlon Law is one of the top criminal defence firms in Milton. As so, we provide all-inclusive criminal defence services to persons charged with criminal allegations. Whether you've been charged with theft, human trafficking, weapon offences, robbery, mischief, domestic violence, or any other crime, we have the experience and resources to protect your rights through the entire criminal justice process. Kahlon Law is a comprehensive criminal defence firm.

Kahlon Law is a client-oriented firm focused on providing high-quality services to our clients and attaining the best possible results in your case. We understand the fear of facing criminal charges, which is why we work closely with you, guiding you through every step of your case and advising you on the best way forward. Kahlon Law is dedicated to protecting your rights, liberties, character, and future.

At Kahlon Law, we litigate a variety of criminal cases every year. Each case we handle has its unique circumstances that require thorough analysis to understand and formulate a defence strange. The firm will utilize all available resources to pinpoint weaknesses and strengths in each case. This allows for an innovative and effective defence strategy tailored to the unique details of individual cases.
Milton Best Reviewed Criminal Defence Lawyer

Kahlon Law was established to provide personalized, high-quality, and cost-effective criminal defence services for Ontario residents. We have managed to achieve this through teamwork, commitment, and meticulous defence strategies. This also ensures our clients the best possible results in their criminal cases. Our success in criminal matters has gained us a Milton-wide reputation as exceptional and ardent criminal defence lawyer.
The Milton Criminal Defence Lawyer
Antar Kahlon is a highly-experienced and vigorous criminal defence lawyer. He graduated from the University of Guelph with an honours degree in criminal justice and completed his Jurist Doctor at Windsor University. Antar has worked with Windsor's Community Legal Aid, a prominent judge, and a reputable criminal and quasi-criminal firm in Toronto. This gained him the necessary expertise and skills to defend his clients' rights and liberties and obtain the best possible results in every criminal case.
Antar is the founder of Kahlon Law, a firm that has grown to become one of the reputable criminal defence firms in Milton and beyond. His values, including excellent client services and commitment, are the basis of Kahlon Law, and every team member strives to uphold them.
Antar is well-versed in criminal law matters. With his experience, your case will be in excellent hands, and you're assured of the best possible results.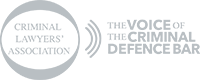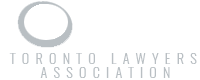 When charged with a criminal allegation, retaining an experienced criminal lawyer should be a priority. This is because criminal charges, no matter how minor they seem, may carry life-altering consequences upon conviction.
Everyone has the right to experienced legal representation. At Kahlon Law, we provide skilled criminal defence services to protect your rights and fight any charges you're facing. Contact us today to schedule your free, no-obligation consultation with one of our Milton criminal defence lawyers.


Someone I know is being held for a bail hearing. What should I do?
A bail hearing is a serious matter. It gives you a chance to get released from custody as you await your trial. For a successful outcome in any bail hearing, it's vital to rely on an experienced criminal defence lawyer in Milton. Kahlon Law has the experience, expertise, and tools to prepare you and your surety and provide effective solutions to any issues that may hinder your release from custody.
If someone you know is being held for a bail hearing, contact our Milton criminal defence lawyers for exceptional legal representation.
I think I'm under investigation, but I haven't been charged. What should I do?
If you suspect or know that you are under investigation by the police, you should consult with a lawyer for legal advice. If the police want to meet to ask questions about an ongoing case, you should remember that you have the right to remain silent and the right to legal representation. Keep in mind that the police may be looking for information or a way to arrest you and charge you with a crime.
If you think you are under investigation for a crime and the police want to meet with you, do not hesitate to contact a criminal defence lawyer.
Do I need a criminal defence lawyer?
If you are charged with a criminal offence, the Canadian Charter of Rights and Freedoms guarantees you the right to a criminal defence lawyer. Although one can request to represent themselves, it's not advisable as criminal law is very complex, and it requires vast experience and knowledge to mount an effective defence.
Therefore, no matter the charge you're facing, you need an experienced criminal defence lawyer by your side to attain favourable results. Don't take a chance with your life! Contact Kahlon Law for exceptional legal representation.
Address:
229-6200 Dixie Rd, Mississauga, ON L5T 2E1
Email:
info@kahlonlaw.com
Hours of Operation:
Available 24/7 Via Phone