Criminal law is vast and requires experience and an in-depth understanding to utilize it when defending your clients. Kahlon Law has been successfully defending persons charged with criminal allegations for a number of years. This has given us the experience and expertise required to litigate any criminal offence. Therefore, whether you're facing a robbery, fraud, theft, or sexual assault offence, our criminal defence lawyers can protect you throughout the process and fight to attain a favourable outcome.

Every case has different circumstances that led to a criminal offence charge. This makes every case unique. At Kahlon Law, we analyze the details of each criminal charge thoroughly and conduct investigations into the allegations you're facing.  This gives us a full picture of your case, enabling us to devise a creative defence strategy tailored to attain the best possible results.
Customer-Oriented Services

At Kahlon Law, our primary focus is protecting our clients' rights and exceptionally defending them against the charges they're facing. As our client, we provide you with high-quality services from initial consultation to trial. As experienced criminal lawyers, we understand the fear associated with criminal charges as they carry significant consequences. This is why we commit our time and resources to ensure the best outcome possible for every client we defend.
All-Inclusive Criminal Defence Services

Kahlon is a premier criminal defence firm that provides all-inclusive criminal defence services. This means that we represent clients facing any criminal charge through the whole process, from bail hearing to jury or judge trial.
Kitchener Best Reviewed Criminal Defence Lawyer

Kahlon Law was established to provide high-quality criminal defence services for the residents of Kitchener. Our firm has managed to attain this through teamwork, legal excellence, commitment, experience, superior client services, and cost-efficient solutions. Our proven track record of successfully representing clients facing criminal charges has gained us a Kitchener-wide reputation as exceptional criminal defence lawyers.
Read our google reviews to see what some of the clients we represented had to say about our services. You can also check our case history for more reference on our criminal defence expertise.
The Kitchener Criminal Defence Lawyer
Antar Kahlon, a reputable criminal defence lawyer in Ontario, is the founder of Kahlon Law. He studied at the University of Guelph and graduated with an honours degree in criminal justice. He then completed his Jurist Doctor at Windsor University. Antar gained lots of experience in criminal law during his studies by volunteering at legal aid clinic in Windsor. After completing his studies, he joined a reputable firm in Toronto, where he articled and later became an associate.
His in-depth understanding of criminal law, commitment to clients, and extensive experience make him an excellent criminal defence lawyer and leader. He's vigorous in court and strives to get the best possible results for his clients.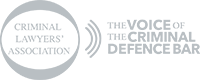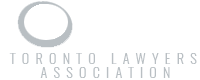 Facing criminal charges can be quite frightening as they carry significant negative consequences. Therefore, it's advisable to retain the services of a highly experienced criminal lawyer to protect your rights and defend you against the charges you're facing.
Fight the criminal charges against you! Contact Kahlon Law for a free, no-obligation consultation with an experienced criminal defence lawyers in Kitchener.


Why do I need a criminal defence lawyer?
Whether you're under investigation or charged with a criminal offence, it's essential to have an experienced criminal defence lawyer by your side. This is because a skilled criminal lawyer understands the justice system, and they can help you navigate it, averting severe mistakes. A criminal defence lawyer can fight the charges you're facing, getting them dropped or reduced to lesser charges with fewer consequences.
What should I do if I get arrested?
If you find yourself arrested and charged with a criminal offence, keep in mind that you have rights and immediately contact your attorney. Some of the rights that you have after getting arrested include:
The right to remain silent
The right to an attorney
The right to free legal advice
The right to know why you have been arrested
What happens during the initial consultation?
Kahlon Law provides a free, no-obligation consultation to all its clients. After contacting our firm, an initial meeting with an experienced  criminal defence lawyer is set up. This meeting is critical to the rest of your case as we collect all the basic information about you and the allegations you're facing.
Here's a quick view of what to expect during an initial meeting:
We gather personal information about you, including occupation, citizenship status, and more.
You give us a thorough account and provide all relevant documents which may assist in your defence.
We review the documents issued to you by the police or court and explain their significance to your case.
We layout possible defence strategies to combat the allegations you're facing.
Contact Kahlon Law to schedule your free initial consultation.
Address:
229-6200 Dixie Rd, Mississauga, ON L5T 2E1
Email:
info@kahlonlaw.com
Hours of Operation:
Available 24/7 Via Phone