Kahlon Law has been providing excellent criminal defence services for a number of years. Throughout those years, we have successfully defended a ton of clients, getting their charges significantly reduced or completely withdrawn. With our experience, commitment, and criminal law expertise, we can protect you against any criminal charge. Kahlon Law will develop a strong defence and strive to achieve the best possible outcome.

To successfully defend our clients against criminal charges, we analyze the full details of your case, including the evidence and witnesses. This allows Kahlon Law to develop strong and effective defence strategies tailored to the unique details of each case. Kahlon Law will protect your rights, character, and liberties and strive to deliver the best possible results.
Customer-Oriented Services

At Kahlon Law, we understand why it's important to avoid a conviction on criminal charges. Therefore, we dedicate our services to protect our clients' rights and liberties and fight to get the best possible outcome. Our team leaves no stone unturned when it comes to protecting our clients. To make the process easier for you, we offer a free consultation and a flexible payment plan. With Kahlon Law, your needs and interests always come first.
All-Inclusive Criminal Defence Services

Kahlon Law is a one-stop firm for all your criminal defence services. Our team handles any criminal case, representing and guiding clients through the entire process, i.e., from bail hearing to trial. Some of the criminal cases we handle include robbery, driving offences, drug crimes, human trafficking, theft, fraud, mischief, and sexual assault. Therefore, whichever criminal offence you've been charged with, Kahlon Law can protect you.
Hamilton Best Reviewed Criminal Defence Lawyer

Kahlon Law is a reputable criminal law firms in Hamilton.  They have achieved this through teamwork, preparations, commitment to our clients, creative and effective defence strategies, and successfully defending clients in court.
Our success is evidenced by the google reviews written by clients we have represented over the years. Please read them, and feel free to write one based on your experience working with our criminal lawyers.
The Hamilton Criminal Defence Lawyer
Antar Kahlon is a renowned criminal defence lawyer in Hamilton. He studied at the University of Guelph, where he graduated with an honours degree in criminal justice, and later completed his Jurist Doctor at Windsor University. Antar gained extensive experience in criminal law by working for the Windsor Community Legal Aid and as a judicial clerk when he was studying. After graduating, he articled with a prominent criminal defence firm, where he later became an associate.
Antar provides exceptional criminal defence services to his clients. He protects their rights and liberties, helps them navigate the judicial system, and vigorously represents them in court to attain favourable results.
As the founder of Kahlon Law, his skills, experience in criminal law, commitment to clients, and success, lay a strong foundation for the firm.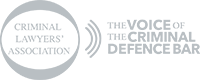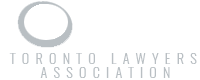 If you're facing criminal charges in Hamilton, seek legal advice from an experienced criminal defence lawyer. Contact Kahlon Law to get your free, no-obligation consultation. The firm will assess your case and determine the best way to help you.


Can I get rid of a criminal record?
After getting convicted, one of the consequences that can befall you is a criminal record. This usually affects your ability to get employment or residency. Getting rid of a criminal record requires a waiting period as one can apply to get it set aside by the Parole Board through record suspension. This is only possible 5 years after a summary offence conviction and 10 years after an indictable offence conviction.
Note that in some cases, one cannot apply for a record suspension. For example, if you were convicted for sexually assaulting a child, you're not eligible for a record suspension.
The Parole Board can revoke your record suspension if you're convicted of another crime or found to have lied during your application process.
The police have contacted me. Should I speak to them?
If the police contact you, remember that you have the right to remain silent as guaranteed by the Canadian Charter of Rights and Freedoms. Even if the police say that they only want your help in an investigation, or to hear your side of the story, know that anything you say can be used as evidence against you. Therefore, if the police want to talk to you, contact a criminal defence lawyer for legal advice.
What kind of cases does Kahlon Law handle?
Kahlon Law focuses in criminal defence. This means that the firm only handle cases involving criminal offences, such as robbery, fraud, sexual assault, driving violations, drug crimes, weapon offences, and more. If you're facing any of these or other related criminal offences, Kahlon Law can protect you. Our years of experience in criminal law give us the skills required to defend you against any criminal charge. Kahlon law works to attain the best possible results in every criminal case.
Address:
229-6200 Dixie Rd, Mississauga, ON L5T 2E1
Email:
info@kahlonlaw.com
Hours of Operation:
Available 24/7 Via Phone